Services
Vidifly services include high definition video and photography, delivered as a turnkey (edited with titles, sound, voiceover, etc.) production, or as raw footage for your agency or production house.
PHOTOGRAPHY
STABILIZED VIDEO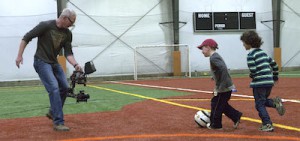 We use a gyroscopic controlled gimbal to capture certain hand held video. Using a three axis DC motor gimbal to stabilize hand held video, the camera operator can run with the gimbal and produce highly stable footage, as seen in the video below.
AERIAL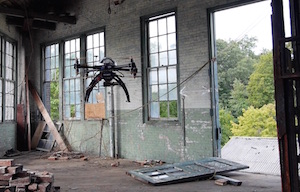 Our aerial equipment includes multi-rotor helicopters with brushless DC motor gimbals for exceptional stability. We fly a dual operator system with a dedicated pilot and camera FPV video.
The results are spectacular angles, approaches and perspectives…making for a dramatic promotion of your property, event or space. We shoot for real estate, film production, corporate, educational, sporting events, institutions and other applications.
For more examples of aerial video, watch the Vidifly show reel below:
Hand held brushless gimbal technology from Vidifly on Vimeo.
Above: A short demonstration of the stability achieved when walking and running with the handheld gimbal. The gimbal is a gyroscopically and inertia managed camera platform, stabilized by three DC motors that are constantly moving the camera to achieve a level horizon. This same technology is used under the multi rotor copter that Vidifly flies for aerial capture.
Vidifly works directly with client organizations, for studio/agencies, and with individuals. Our process for working with a new client is straightforward:
Discuss the project by phone to gain a general understanding of the assignment and costs
Visit the site or view images/video to define the scope of work
Finalize costs and logistics.
Execute an agreement for services
Post production and delivery of files
Vidifly did a great job producing the promotional video for Insports. We have many different sports to capture, and they got it all using a mix of handheld cameras, GoPro, and drones to really show case our facility. Thanks for the quick turnaround and a great final video that we ultimately used on our website, and Facebook sites.
Peter Corbett