A New Game
Drones used in sporting events
The only view spectators of sporting events have is from the sidelines. Therefore, new ways of capturing sports action are being explored. From marathons to bicycle racing, drones are starting deliver a unique, never-been-taken-before aerial angle. While televised sports have the budget for helicopters and wire-guided cameras, many other events have not been seen from the air. Whether the motive is to enhance a brand, create a more engaging story or boast an immersive visual experience, aerial photography and videography facilitates a more personal connection between the athletes and the viewers.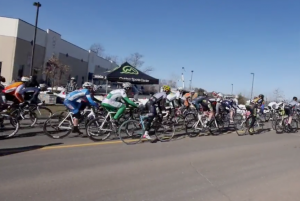 Extreme sports are an easy target for aerial photos and videos. Drones made as many headlines as the gold medal winners during the recent Winter Olympics in Sochi. Check out the drone coverage of Sage Kotsenburg's gold medal snowboarding slopestyle run in the finals here.
After the Winter X-Games in Aspen cultivated high viewer attention with its aerial photography and videography, X-Games enthusiasts will be looking forward to this summer's media coverage in Austin.
Drones are not just being used for media coverage. Sports teams have been relying on this technology on and off of the field. College football teams like UCLA, Tennessee and Oregon State have filmed their practices. With the bird's eye view of all of the players on the field, coaches can analyze each player's movement and the team's shape as a whole. Most recently, MLB's Washington Nationals took some spring training publicity photos using a four-rotor drone.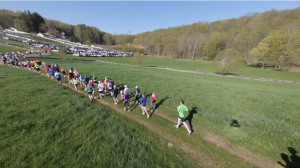 Whether it is the news media or sports coaches, drones are a good choice over the options. Smaller multi-rotor drones are quieter and cheaper than their larger, manned counterparts. Unlike the NFL's mobile CableCams and other cable-suspended camera systems, drones are more flexible in maneuvering and can cover more flight space. They have limits on flight times however, and most of them cannot transmit HD video in real time. So they are typically used to create promotional and documentary videos that are viewed after the event.
Vidifly is already in the drone game. Check out one of our recent sports-related video project, the town of Redding's "Run For The Cows".